11.Custom Sidebars #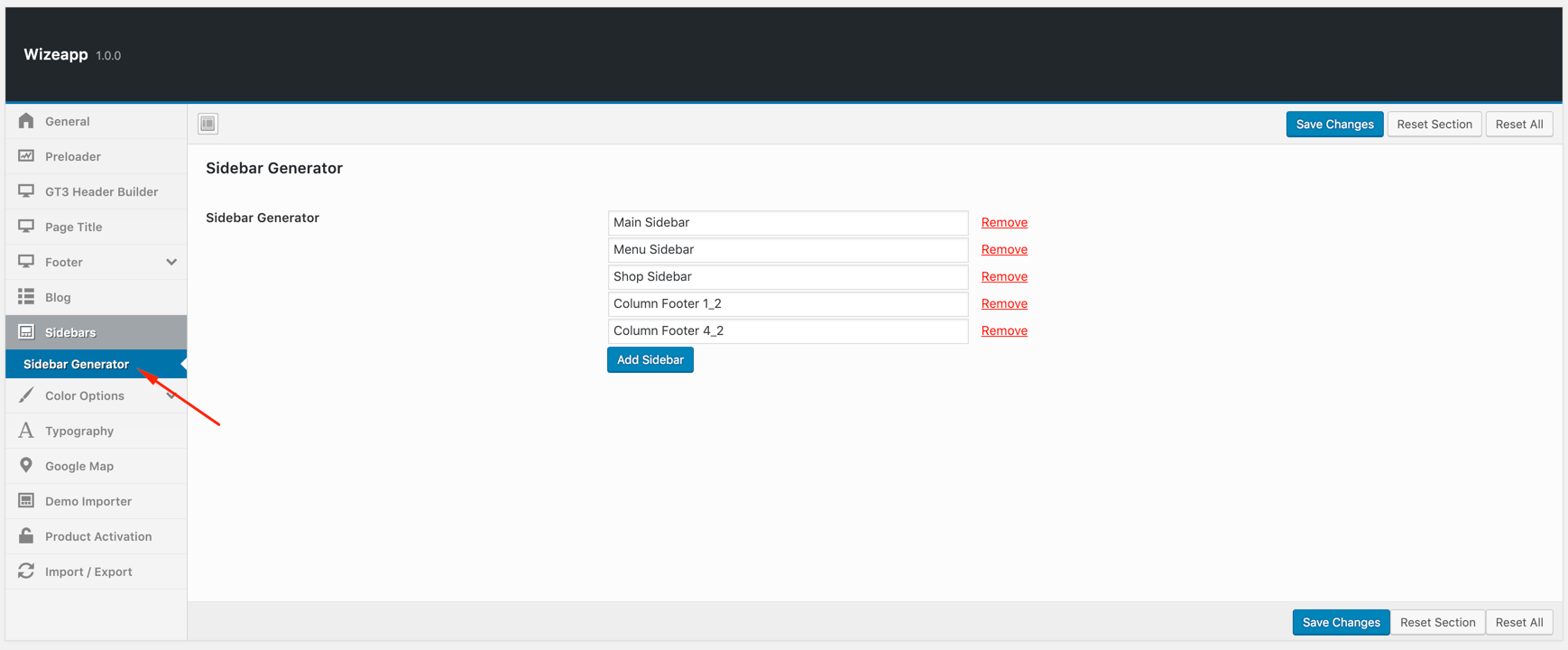 Please go to Theme Options Panel -> Sidebar -> Sidebar Generator and create a new sidebar. Don't forget to save settings. Note, Custom sidebars available only for Default Pages. If you are going to use custom templates they will not be visible on pages.
Once the custom sidebar has been added, you can find it via Appearance -> Widgets. Feel free to add any widget to the custom sidebar.
To display the certain sidebar on the page, please open that page and choose any sidebar from the drop-down menu in Page Settings -> Page Layout